Who am i?

I am your less than basic, middle-aged American who spends his time playing video games, Gaelic football, soccer, traveling, watching or streaming on Twitch, writing, and exploring new topics of interest.
Whats My Story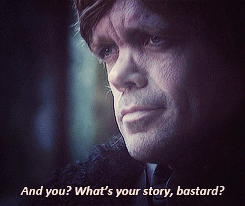 Everyone has their own story; I am not quite a bastard, but mine is still pretty complex. I almost died as a child due to the doctors not believing my mother when she told them I was having seizures. I know that is a pretty morbid place to start, but what's worse than dying, right? After weeks in the hospital, a lot of phenobarbital, and a safety helmet, I was back out in the world and ready to rock!
I had a rocky childhood in a lot of ways, but wanted for naught. Though my parents were divorced and lived thousands of miles away from one another, they always provided for me in every way you could honestly ask for.
I was a bit of a punk kid growing up. My days were filled with skateboarding and punk rock shows with a pack of my friends in tow.
Before that though, I was an athlete. I played baseball for as far back as I can remember.
Next Steps…
This is should be a prospective customer's number one call to action, e.g., requesting a quote or perusing your product catalog.